LOGBOOK SERVICING
SCHEDULE MAINTENANCE & LOG BOOK SERVICING – 02 9316 7306
LOG BOOK SERVICING
A 'Manufacturer Scheduled Service' is one which the vehicles manufacturer recommends you take based on the specific age and mileage of your vehicle. This recommendation comes from extensive research carried out by your vehicle's manufacturer.
WHY DO YOU NEED CAR SERVICING?
Car Servicing on a regular basis can pro long the life of a vehicle. Potential problems can be identified before they can evolve into something far more serious. Investing in regular car services and a good inspection program results in the following:
Reduce the overall cost of car repairs
Reduce possible breakdown risks
Reduce the time the car spends off the road
Less inconvenience and less unforeseen expense
Improves possibility of fuel economy
NO NEED TO WORRY ABOUT YOUR WARRANTY
If your car is still within its statutory warranty, the choice of where to have it serviced is all up to you. You do not have to go to the main dealership and pay the high labour costs. Because of new regulations made by the Department of Fair Trading, you can have your new car serviced by any licensed mechanic. At Five Star Automotive we use manufacturer service schedules in order to ensure that we are offering you the correct service for your vehicle's needs.
All the parts supplied are compliant with your manufacturer service schedules and therefore ensure that your warranty remains intact.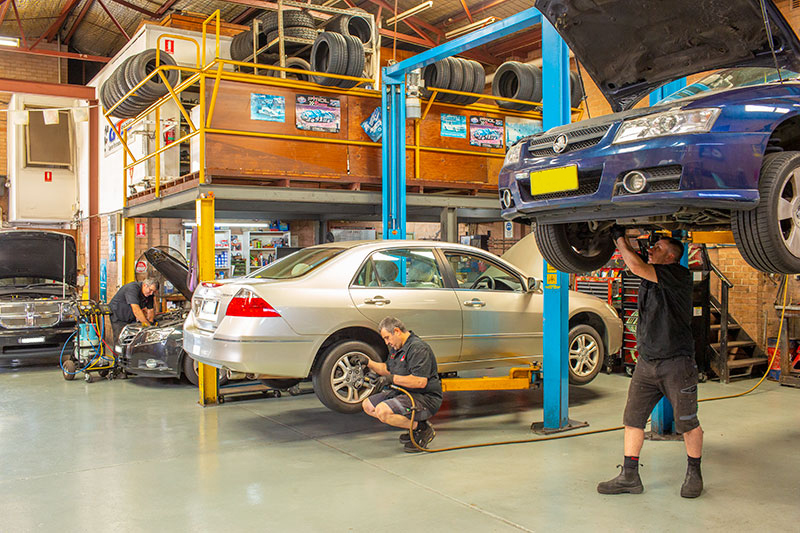 YOU WON'T BE DISAPPOINTED
Since a Full Manufacturer Scheduled Service follows the recommendations set out in the manufacturer's handbook, you can rest assured that you will receive a truly high-quality service from qualified mechanics, all at a low competitive price.
To find out how much you can save on your next Full Manufacturer Scheduled Service call us on 02 9316 7306
WHAT MAKES THIS DIFFERENT FROM A NORMAL SERVICE?
However, if your car is no longer covered by a manufacturer's warranty and you would rather opt for a standard service, check out our equally comprehensive Full Service.
In a Normal Service there are a set number of checks that are carried out no matter what vehicle you have. This means that the service you receive is not unique to your vehicle and its current condition or age.